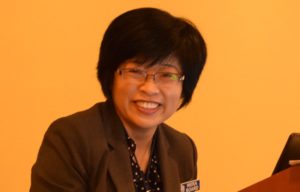 The Washington Educational Research Association (WERA) is the state affiliate of AERA. It began in 1966 and was established in 1973 as a non-profit organization, is governed by members of an Executive Board who serve a 3-year term, and has approximately 1100 members (the largest of any state affiliate).
WERA's mission is to support professionals working at all levels of education in order to:
Promote, maintain, and improve the quality and effectiveness of educational research, evaluation, assessment, and related services;
Identify and define educational issues and provide a forum for their discussion;
Assist in the dissemination of research and evaluation findings; and
Promote in-service experiences for those who engage in educational research, evaluation, assessment, instruction, and related activities.
WERA produces various publications and white papers, provides grants and awards, and provides professional development through conferences and other focused training activities.